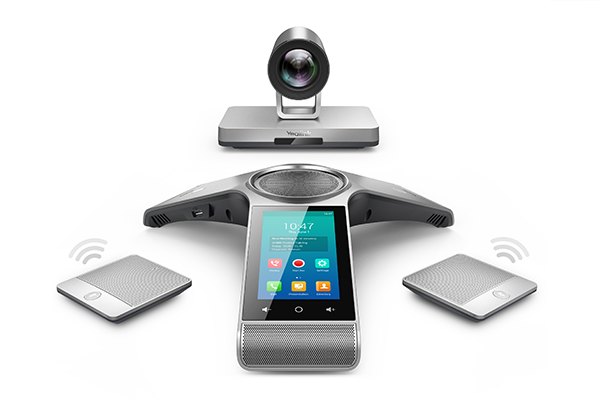 [:de]Yealink Videokonferenz Raumsystem VC 800 Touch Display
Designed für bessere Collaboration
VC 800 mit Multipunkt Funktionalität 
Das Videokonferenzsystem VC800 ist ein modernes System der zweiten Generation für Full HD Video Konferenzen.
Mit einer 24 Wege Multipunkt MCU ist das System mit einer der stärksten embedded MCU ausgestattet. Das VC800 System kann  24-Standorte in einer HD Videokonferenz verbinden und besitzt zwei virtuelle Konferenzräume. Eine All-in-One-Lösung im moderen Design und einer erstklassigen Video-und Audio-Technologie die eine einfachere und effektivere Zusammenarbeit ermöglicht.
Als eine neue Generation von Videokonferenzsystemen der Yealink Videokonferenzsystem-Serie verfügt die VC800 über eine intuitive Benutzeroberfläche.
Mit einem einfach bedienbarem Touch Bildschirm kann es auch jeder im Unternehmen ohne Einweisung bedienen. Mit der Unterstützung aller neuen Technologien der Video- und Audio Codecs (H.265 / HEVC, Opus HD Voice) bietet die Yealink VC800 eine perfekt durchdachte Lösung für eine audiovisuelle Zusammenarbeit. Durch die von Harman Kardon entwickelten Lautsprecher bietet das System ein höchstmögliches Maß an Klangqualität.
In Verbindung mit der Nutzung von "YMS" Yealink Meeting Server unterstützt die Yealink VC800 eine integrierte Meeting Planung inklusive einer Konferenzteilnahme mit nur einem Tastendruck. Alle diese Vorteile machen die Yealink VC800 zu einer der perfekten Lösung für Ihre Konferenzräume.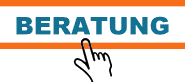 Yealink Videokonferenz Raumsystem VC 800 Touch Display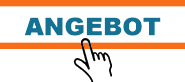 PDF Datenblatt download
Yealink Videokonferenz Raumsystem VC 800 Touch Display
Funktionen:
• Integriertes 24-Standorte Multipunkt teilbar in 2 virtuelle Meetingräume
• 1080P/60FPS und 12-fach optischer Zoom PTZ Kamera
• H.265/HEVC Video Codec, 1080P ab 512 kbps Bandbreite
• Super Video Paketverlust Recovery Technologie, widerstandsfähig bis 30%
• 5-Zoll touchbedienbares Konferenz Mikrofon mit Harman Kardon Lautsprecher
• 2 DECT-basierende kabellose Erweiterungs Mikrofone
• 2 HDMI Ausgänge und 2 HD PC Präsentations Eingänge (HDMI + Mini-DP)
• Integration in marktführende Cloud Systeme: Yealink Cloud, Yealink Meeting Server, StarLeaf Cloud, Pexip, Mind, Zoom und BlueJeans
Spezifikationen
Lieferumfang:
• Yealink VC800 Codec(inkl. der Kamera)
• Videokonferenz Tischmikrofon CP960
• kabellose Erweiterungs Mikrofone CPW90 (2 Stück) oder kabelgebundene Mikrofone CPE90 (2 Stück)
• Fernbedienung VCR11
• Kabel Anschlußbox VCH50
• Kabelsatz
Full-HD PTZ Kamera
• 1920 x 1080 Video Auflösung
• 60 Bilder pro Sekunde
• 12-fach optischer Zoom PTZ Kamera
• Horizontaler Blickwinkel: 70°
• Vertikales Sichtfeld: 42°
• Schwenkbereich: +/- 100°
• Neigungsbereich: +/- 30°
• Voreinstellungen
Multipunkt Fähigkeiten
• Integrierte Multipunkt MCU bis zu 24 Standorte mit 1080p30
• Multipunkt Lizenz für 8, 16 oder 24 Standorte
• Unterstützt zwei virtuelle Meetingräume
• Zusätzlich Ein-Kanal Telefonanruf
• Mixed protocols, codecs, bandwidth,resolution, and frame rate
Video Standards und Netzwerk Eigenschaft
• Video Codecs: H.265/HEVC, H.264 High Profile, H.264, H.263
• dynamische Bandbreiten Anpassung
• Forward Error Correction (FEC), 30% Video und Audio Anti-Paketverlust
• Inhaltsübertragung und Tonanpassung
• Bandbreite / Protokoll / automatische Anpassung
VCS Phone CP960 Audio Eigenschaft
• 5- Zoll Touchbildschirm mit HD 1280 x 720 Auflösung
• Harman Kardon Lautsprecher
• 3 integrierte Mikrofone
• 360° Sprach Aufnahmebereich bis 6 m
• 2 kabellose oder kabelgebundene Erweiterungs Mikrofone
• Audio Codecs:
– Opus, 8~48 kHz Abtastfrequenz
– 14 kHz Frequenz mit G.722.1C
– 7kHz Frequenz mit G.722.1
– 3.4kHz Frequenz mit G.711 (PCMA/PCMU)
• Audio Technologie:
– Akustische Echo Unterdrückung
– Automatische Verstärkungsanpassung
– Yealink Störgeräusch Erkennungs Technologie
– CNG, PLC, AJB, De-Rerb
Anruf Features
• 1080p60 Personen + 1080P30 PC Präsentation
• Video Layout:
– Sprachaktivierte Sprecher Großdarstellung (Sprecher + x)
– Sprecher + x, maximal + 7 darstellbare Teilnehmer
– Rasterdarstellung, max 3 x 3 darstellbare Teilnehmer
– Bild-in-Bild (PIP), Vollbild Darstellung
• Video/Audio Aufzeichnung und Wiedergabe
• Dual Bildschirm und Fokus Darstellung
• Screenshots auf USB Flash-Drive
• Gruppen Anrufe
• Meeting Steuerung:
– Anruf/Trennung
– Stummschaltung der Teilnehmer (nur für Yealink Meeting Server)
– Teilnahme Sperre
• DND (Nicht stören), Anruf Statistik
• Automatische Anrufannahme, Stummschaltung, und Halten
• Virtuelles Konferenzraum Passwort
• Virtuelle Tastatur
• Lokales Verzeichnis: 500 Verzeichniseinträge
• Anruferverzeichnis: alle/verpasste/eingehende/ausgehende
• LDAP Verzeichnis
• Mehrsprachige Unterstützung
Standard Kommunikation Protokolle
• H.323 / SIP
• Dual Stream Protokoll: H.239 (H.323) / BFCP (SIP)
• FECC: H.224/H.281, Sony VISCA und PELCO D/P
• H.323 Protokolle: H.245, H.225, H.235, H.241
• Gatekeeper Account und SIP Account

Kompatible unterstützte Cloud Dienste
• Yealink Cloud Management Service
• Yealink Meeting Server
• StarLeaf Cloud / UC OpenCloud, unterstützt QCP Code
• Pexip / Mind / Zoom / BlueJeans
Netzwerk und Sicherheits Funktionen
• IPv4 und IPv6, DHCP/Statische IP
• HTTP/HTTPS Webserver
• RS232/HTTP API für Mediensteuerung
• SRTP/TLS, AES 128-Bit Verschlüsselung
• QoS: 802.1p/q, Diff-serv
• VLAN, IEEE802.1X, LLDP-MED
• Anti-Attacke
• Netzwerk Diagnose: Ping,Traceroute
• Zeit Synchronisation per SNTP
• erstellbares Zertifikat
NAT und Firewall Traversal
• NAT (manuell/Auto Modus)
• ICE/TURN/STUN
• Yealink intelligentes Firewall Traversal
• Open VPN, H.460

Konfigurations Management
• Konfiguration per Browser/Display/Auto-Provisioning
• Virtuelle Fernbedieung
• Firmware Update, Reset Werkszustand
• Export oder Import der Konfiguration
• System Log Export
VC800 Codec Anschlüsse
• 2 x HDMI output
• 1 x Line-in (3.5mm)
• 1 x Line-out (3.5mm)
• 1 x Yealink Erweiterungsanschluß (RJ-45) zur Box VCH50 /CP960 Phone
• 1 x 10/100/1000M Ethernet Anschluß
• 2 x USB 2.0
• 1 x Stromanschluß
• 1 x Sicherheitsschloß
• 1 x Reset Loch
VCH50 Anschlüsse
• 1 x RJ45 Buchse zum VC800 Codec
• 1 x RJ45 Buchse zum CP960 Konferenzmikrofon
• 1 x HDMI Eingang für PC Präsentationen (inklusive Ton)
• 1 x Mini-DP Eingang für PC Präsentationen (inklusive Ton)
• 1x USB 2.0 für Aufzeichnung
Andere physikalische Eigenschaften
• Externer Yealink Stromadapter: AC 100~240V Eingang und DC 48V/0.7A Ausgang
• Wand/TV Halterung mit Schrauben
• Stromverbrauch (PSU): Ruhestellung < 16 W, normaler Betrieb: 17 W; max: 21 W
• Abmessungen (B x T x H):
– VC800 Codec: 235 mm x 172 mm x 169 mm
– CP960: 338mm x 338mm x 74mm
– VCR11: 190mm x 55mm x 24mm
• Luftfeuchtigkeit: 10~95%
• Temperatur: 0~40°C
• Lagerung: -30~70°C
Verpackungs Eigenschaften
• N.W/CTN: 6.6 kg
• G.W/CTN: 7.8 kg
• Verpackung: 405 mm x 392 mm x 141 mm
Youtube Video:
[:en]Yealink Videokonferenz Raumsystem VC 800 Touch Display
Designed for Better Collaboration
VC 800 with Multipoint Capacity
VC800 is the second generation full-HD video conferencing system launched by Yealink.
Equipped with the strongest embedded MCU within the industry, VC800 can support 24-site HD video conferencing plus two virtual meeting rooms. It has an all-in-one design and first-class video and audio technology that creates an easier and more effective collaboration experience.
As the newest generation of Yealink VC series video conferencing systems, the VC800 adopts an intuitive user interface that makes meeting control simpler. Featureing H.265/HEVC, Opus and HD voice backed by Harman Kardon speaker, the Yealink VC800 facilitates more immersive audio-visual collaboration.
By leveraging Yealink Meeting Server(YMS), the VC800 seamlessly supports Meeting Scheduling and One-touch Meeting Access. All combine to make VC800 one of the perfect solution for the medium-to-large meeting rooms.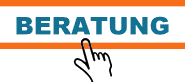 Yealink Videokonferenz Raumsystem VC 800 Touch Display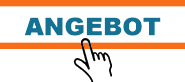 PDF Datenblatt download
Yealink Videokonferenz Raumsystem VC 800 Touch Display
Features:
• Built-in 24-site multipoint and can be divided into two virtual meeting rooms
• 1080P/60FPS and 12x optical PTZ camera
• H.265/HEVC video codec, 1080P from 512Kbps bandwidth
• Super video packet loss recovery technology, resistant up to 30%
• 5-inch touchable conference phone with harman kardon speaker
• Two DECT-based wireless expansion microphones
• Two HDMI output and two HD content input (HDMI + Mini-DP)
• Deeply integrate with leading cloud platforms: Yealink Cloud, Yealink Meeting Server, StarLeaf,Pexip, Mind, Zoom and BlueJeans
Specifications
Package includes:
• VC800 Codec( integrate camera)
• Video Conference Phone CP960
• CP Wireless Expansion Mic CPW90 (2 units) orCP Wired Expansion Mic CPE90 (2 units)
• Remote Control VCR11
• Cable Hub VCH50
• Cable Bundle
Full-HD PTZ Camera
• 1920 x 1080 video resolution
• 60 frame rate
• 12x optical zoom PTZ camera
• Horizontal field of view: 70°
• Vertical field of view: 42°
• Pan angel range: +/- 100°
• Tilt angel range: +/- 30°
• Beauty shot
Multipoint Capacity
• Built-in multipoint up to 24 sites at 1080p30
• Multipoint license for 8/16/24 sites
• Supports two virtual meeting rooms
• Additional one-way audio call
• Mixed protocols, codecs, bandwidth,resolution, and frame rate
Video Standard and Network Suitability
• Video codecs:H.265/HEVC, H.264 High Profile, H.264, H.263
• Bandwidth dynamic adaptive adjustment
• Forward Error Correction (FEC), anti 30% videoand audio packet loss
• Shared content and audio preference strategy
• Bandwidth/protocol/ auto adaptive
VCS Phone CP960 and Audio Features
• 5-inch touchscreen with 1280*720 resolution
• Harman kardon speaker
• Built-in 3-microphone array
• 20ft/360° voice pickup range
• Supports 2 wireless (or wired) expansion mic
• Audio codecs:
– Opus, 8~48kHz sampling rate
– 14kHz bandwidth with G.722.1C
– 7kHz bandwidth with G.722.1
– 3.4kHz bandwidth with G.711 (PCMA/PCMU)
• Audio technology:
– Acoustic echo cancellation
– Automatic gain control
– Yealink Noise Proof Technology
– CNG, PLC, AJB, De-Rerb
Call Features
• 1080p60 people + 1080P30 content sharing video quality
• Video Layout:
– Voice activation (onePlusN)
– onePlusN, maximum 1+7 viewable participates
– N*N, maximum 3*3 viewable participates
– Picture-in-picture (PIP) , full-screen
• Video/audio recording and playback
• Dual displays and 'focus' feature
• Screenshots in USB flash drive
• Group dial
• Meeting control:
– invite/remove
– mute/unmute participates (only for Yealink Meeting Server)
– lock
• DND (do not disturb), call statistics
• Auto answer, mute, and call waiting
• Virtual meeting room password
• Virtual keyboard
• Local directory: 500 entries
• Call history: all/missed/received/dialed
• LDAP phonebook
• Multi-language support
Standard Communication Protocol
• H.323/SIP
• Dual stream protocol: H.239 (H.323)/BFCP (SIP)
• FECC: H.224/H.281, Sony VISCA and PELCO D/P
• H.323 protocol suite: H.245, H.225, H.235, H.241
• Gatekeeper account and SIP account
Compatible Cloud Platforms
• Yealink Cloud Management Service
• Yealink Meeting Server
• StarLeaf/UC OpenCloud, supports QCP code
• Pexip/Mind/Zoom/BlueJeans
Network and Security Features
• IPv4 and IPv6, DHCP/static IP
• HTTP/HTTPS web server
• RS232/HTTP API for control system integration
• SRTP/TLS, AES 128-bit encryption
• QoS: 802.1p/q, Diff-serv
• VLAN, IEEE802.1X, LLDP-MED
• Anti-attack
• Network diagnosis: Ping, trace route
• Time and date synchronization using SNTP
• Built-it certificate
NAT and Firewall Traversal
• NAT (manual/auto mode)
• ICE/TURN/STUN
• Yealink intelligent firewall traversal
• Open VPN, H.460
Configuration Management
• Configuration via browser/display/auto-provisioning
• Virtual remote control
• Firmware upgrading, factory resetting
• Export or import configuration
• System log exporting
VC800 Codec Connections
• 2 x HDMI output
• 1 x Line-in (3.5mm)
• 1 x Line-out (3.5mm)
• 1 x Yealink extension port (RJ-45) connect to VCH50 /CP960 Phone
• 1 x 10/100/1000M Ethernet port
• 2 x USB 2.0
• 1 x Power port
• 1 x Security lock slot
• 1 x Reset slot
VCH50 Connections
• 1 x RJ45 port connect to VC800 codec
• 1 x RJ45 port connect to CP960
• 1 x HDMI input for content sharing (with audio)
• 1 x Mini-DP input for content sharing (with audio)
• 1x USB 2.0 for recording
Other Physical Features
• External Yealink Power Adapter: AC 100~240V input and DC 48V/0.7A Output
• Wall/TV mounted shelf with screws
• Power consumption (PSU): Idle<16W, normal operating: 17W; MAX: 21W
• Dimension (W.D.H):
– VC800 codec: 235 mm x 172 mm x 169 mm
– CP960: 338mm x 338mm x 74mm
– VCR11: 190mm x 55mm x 24mm
• Operating humidity: 10~95%
• Operating temperature: 0~40°C
• Storage temperature: -30~70°C
Package Features
• N.W/CTN: 6.6 kg
• G.W/CTN: 7.8 kg
• Giftbox size: 405mm x 392mm x 141mm[:]